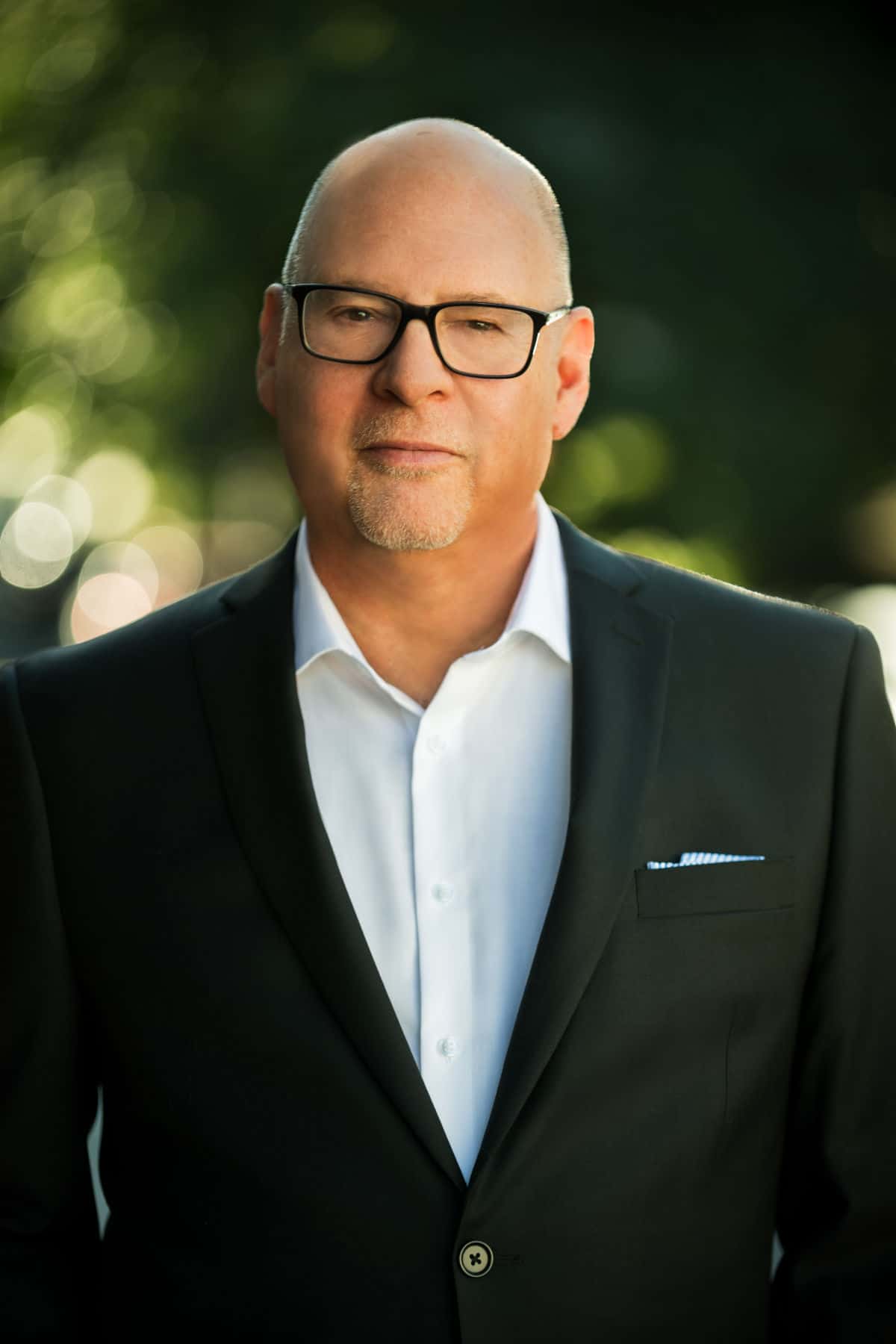 Associate Director of Sales
|
Global Real Estate Advisor
MA License # 128387: MA - 128387
Joe Wolvek is currently the Associate Director of Sales and a senior sales associate at Gibson Sotheby's International Realty in Boston. He specializes in real estate in all the downtown Boston neighborhoods and he's worked with hundreds of buyer and seller clients since 1992. He's helped his clients purchase and sell hundreds of properties for residence and investment in the Back Bay, South End, Beacon Hill, Midtown/Downtown, Seaport, Waterfront, Leather [...]
MA License # 128387: MA - 128387
Joe Wolvek is currently the Associate Director of Sales and a senior sales associate at Gibson Sotheby's International Realty in Boston. He specializes in real estate in all the downtown Boston neighborhoods and he's worked with hundreds of buyer and seller clients since 1992. He's helped his clients purchase and sell hundreds of properties for residence and investment in the Back Bay, South End, Beacon Hill, Midtown/Downtown, Seaport, Waterfront, Leather District, and other downtown neighborhoods. He's brokered the transaction of everything from brownstone apartments to apartment buildings, to luxury residences in Boston's finest full-service and high-rise buildings, covering all price ranges.
After managing Newbury Street Associates in 1993 and 1994, Joe moved to Boston Realty Works. For the next 3 years, he was the top sales broker at that company and sales manager . In 1998, he moved to Coldwell Banker, where he won several awards both for outstanding sales volume including the Diamond Society. In 2008, he joined Gibson Sotheby's International Realty in order to provide an enhanced global reach for his clientele. A respected professional with decades of experience in luxury real estate, Joe Wolvek is considered an authority in real estate pricing, marketing and strategy, and negotiation. His exceptional transaction management skills keep his transactions moving smoothly. In the past 12 months, his Boston area listings have achieved on average 101.5 percent of their listing price, with an average of 6.86 days to offer.
Joe's clients come back to him again and again, because he knows that the most important aspect of business is building relationships based on trust and confidence. His clients have come to rely on his in-depth knowledge of the Boston real estate market and his hyper-local market trend reports which can be seen at www.BostonRealtyweb.com, and are widely viewed and shared online.
For sellers, he ensures that your Boston area property, be it for residence or investment, is marketed to the largest audience possible, locally, nationally, and internationally, in order to maximize buyer demand. Joe's extensive Boston real estate marketing and transaction expertise makes him the perfect Boston link to the global marketing resources of Sotheby's International Realty. As a Sotheby's agent, he is able to utilize the most extensive and effective suite of marketing services available in order to maximize the return on your property.
Additionally, Joe is an accredited SRS. The Seller Representative Specialist Designation is the premier credential in seller representation. SRS designees are members of an elite group of trained seller client advocates. There are few Real Estate agents in Boston who have earned this accreditation.
For his buyer clients, in the current overheated market, Joe's proven experience and ability to assist them to not only locate and procure the home or investment property they want, but also to help them manage the offering, negotiating, and transaction process through many potential pitfalls to a successful conclusion has been crucial. He has earned the Accredited Buyer Representative certification. The ABR® designation is awarded in order to promote superior buyer-representation skills and services.
Joe has found that it's not just about helping his clients find the perfect property or to locate a buyer for their current one. It's about identifying, pre-empting, and solving potential pitfalls in the process. It's about using his experience to build the best team to help his clients manage their transaction and investment, and to see it through to a successful conclusion. Joe is a very strong and proactive advocate for his clients.
Joe was born and raised in Brooklyn NY and went to Midwood High School. He graduated from Berklee College of Music here in Boston in 1980. Joe played guitar in various original Boston rock bands, as well as R&B and blues bands. He still plays the occasional gig and with friends. Joe lives in the South End with his partner, the artist Paula Ogier and their two cats Sammy Wolvek and Tippi Wolvek.
Office Location
556 Tremont Street
Boston, MA 02118
Contact Info
Specifications
Languages:
Specialties:
Service Area:
Joe's Testimonials
We love working with Joe. This was our second transaction in Cambridge, MA with him. Joe is well connected with other real estate agents in the area, and has a good understanding of the market, neighborhoods, and available properties. Joe also has a network of other professionals to help with all aspects of the transaction. He will help you narrow down your criteria and help you find whatever you are looking for. He is very patient with showings and not pushy at all. Once you have found your [...]
Sam and Emma A., Cambridge, MA
Joe has helped me four times total; twice as a buyer and twice as a seller. Each time he has been knowledgable, professional, and has helped make the process as stress free as possible. His connections in the area were invaluable. I only wish I could bring Joe with me to my new state! Source: Zillow
Sara M., 120 Mountfort Street, Fenway/Longwood Medical
Joe not only helped us find the right home, but he was a trusted adviser and friend along the entire process through closing. Joe is a great analytical resource when it came to valuation and experienced in the nuances of the Boston market trends. He was able to help manage us through the negotiating and closing process including being a patient sounding board on a laundry list of first home buyer question. We were able to see dozens of places and Joe helped manage our expectations, scrutinize [...]
Chris H, Somerville, MA
Joe really knows the Boston area markets, which paid off in terms of advice on renovation needs, pricing, and getting buyers interested. But he also worked his tail off to get the condo in shape, on the market, and sold for a good price -- mid-pandemic and radically shifting housing market. I can't thank him enough for sticking with what turned out to be an almost-year-long project. And I'm thrilled that our former and well-loved home is now a new home to a wonderful family! Laura P. [...]
Laura P., Cambridge
Joe Wolvek went above and beyond the call of duty as a real estate professional and acted as my eyes and ears as we put my condo unit on the market while living 3000 miles away. Joe was always available and responded to my emails and calls quickly. He has a friendly manner and injects humor into a process that can sometimes be stressful. Joe knows the Boston market. He told me that if we made some fairly low-cost improvements, and if we timed our listing just right, he could possibly sell our [...]
Susan Lew, Waterfront/North End (Source)
The real estate gods have finally answered my prayers in the form of Joe Wolvek! Not only is he the consummate professional and a great person, he performs miracles. My condo had been listed for almost a year before I signed up with Joe. He was able to close the deal quickly! I was very satisfied having Joe as my seller's agent and would highly recommend him to my friends and colleagues. Thanks again Joe, for making this upcoming summer a very happy and relaxing one for me and my family! [...]
Shih Chi Chang, 700 Harrison Avenue, South End
Great Realtor! Very down to earth and was on top of every aspect of the transaction. He came up with a great price and we were still able to get above ask! If you need a reliable Realtor on your side - Joe is your guy!
David and Lei Z., Back Bay, Boston
I've worked with Joe since I moved to Boston from San Diego. He promptly answered a cold call e-mail asking about his approach to real estate, how he could help, and was very willing to work with us through all the issues of such a long distance move. He always made time to get together, and I felt as though I was always #1 on his list of clients. In the intervening time, we have bought and sold two properties in the South End, so he has been involved in 4 transactions with us. Each time he [...]
Doug V. and Kathy Y., South End
Joe was fantastic to work with. He is easy to reach, has a lot of experience and knows the market very well. He helped us sell our place extremely quickly and well above asking. We were very glad we listed our condo with Joe!
Christine L. and Andy B., Sellers at 700 Harrison Ave., South End
I was moving to Boston from the Washington DC area but I didn't know any Boston agents, so I looked on the internet for one. Joe Wolvek stood out from all the others based on the very detailed, neighborhood-by-neighborhood information he provided on his website. We exchanged emails, then spoke on the phone. I selected Joe not only because of his depth of knowledge of the market but also because of his flexibility and customer-friendly focus as a buyer's agent. Joe was terrific to work [...]
Barry W., Leather District
Contact
Hi there! How can we help you?
Contact us using the form below or give us a call.
Hi there! How can we help you?
Contact us using the form below or give us a call.